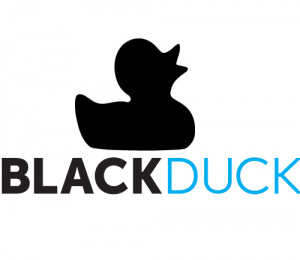 At Black Duck, the open source community is at the heart of everything we do. Our software and free community resources connect organizations to the world of open source, while helping open source developers connect with each other to find, utilize and contribute open source code.
Free Open Source Community Resources
– The Black Duck Open Hub, the most comprehensive public directory of open source software, offers developers an in-depth look into individual open source projects for evaluating, tracking, and comparing over 550,000 projects. The Open Hub's project data is freely licensed under Creative Commons, enabling further analysis and tracking.
– Open Hub Code Search, a powerful code search engine indexing more than 10 billion lines of code, offers developers a fast and easy path to review detailed source code from all the projects in the Black Duck Open Hub.
Black Duck Blog, a destination for open source industry experts to share news, trends and opinions about the adoption and enablement of open source.
– Open Source Think Tank, an international event where industry leaders and open source community visionaries collaborate on the future of open source.
– Open Source Rookies of the Year, a Black Duck annual program recognizing the top open source projects initiated each year.
– The Future of Open Source Survey, is an annual gauge of key trends and the issues facing organizations in the open source community. The survey is sponsored by Black Duck, North Bridge Venture Partners and Forrester Research.
Community Participation
– Member of the Linux Foundation, the Eclipse Foundation, Open Health Tools, Open Source for America, the Open Source Software Institute, and the Chinese Open Source Promotion Union (COPU)
– Co-chair of the Massachusetts Technology Leadership Council's Open Source Cluster
Black Duck and SPDX
The Software Package Data Exchange® (SPDX®) is an evolving standard for communicating the open source content, licenses and copyrights associated with a software package. The purpose of the standard is to help companies in a software supply chain more easily comply with software licensing obligations.
Open Source Community SPDX
SPDX provides a uniform approach to documenting and sharing a software bill of materials (BOM), making it more efficient for supply chain partners to communicate. The standard is developed and maintained by the SPDX workgroup of the Linux Foundation and is a critical element of the foundation's Open Compliance Program.
https://www.blackducksoftware.com/about/open-source-community