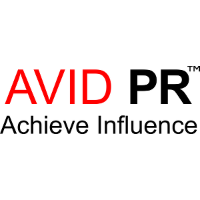 Most businesses and consumers do not recognize the extent that open source touches their lives on a daily basis. Be it search engines, smartphones, apps, the back office at public networks, ATM and online banking systems as well as an ever-growing group of desktop operating systems – the list is almost endless.
At AVID PR™, our team members have extensive experience in working with open source vendors – across a wide spectrum of technologies and vertical industries. We help our clients build credibility, competitively position themselves against competitors and reshape how all players in a market are measured, evaluated and perceived.
We offer the public relations programs that deliver the highest marketing return-on-investment. Our innovation is the deep integration of a spectrum of industry influencers at the core of our clients' public relations activities. In doing so, we drive campaigns for open source vendors, distributors and organizations that generate the greatest credibility, drive industry thought leadership, deliver the highest impact and provide measurable results. In short, we help our clients achieve influence.