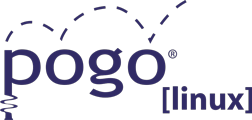 Here at Pogo Linux, we have a vast product line that provides a ton of customizable features at great price points — but that's not all we are. What really sets us apart isn't what we build, it's how we build it, sell it, and most of all it's how we support it, especially once it's out in the "wild." Like you, we're tech people. We live and breathe tech. We truly understand what it's like to work in IT — the late nights at the office, working with end users, and the general knowledge that when "fires" flare up, you're the one people look to for a solution.
Users count on you to "keep the trains running on time."
That's the approach we take here at Pogo. We know a broken computer isn't just a broken computer — it means someone can't use their email, access critical files, or just generally get their work done. At Pogo, supporting our customers means supporting not just you, but the users behind you. It means doing whatever we can to make your job easier. We know it's bigger than you, and we do our best to keep that in mind in every interaction you have with us.
~The Pogo Team